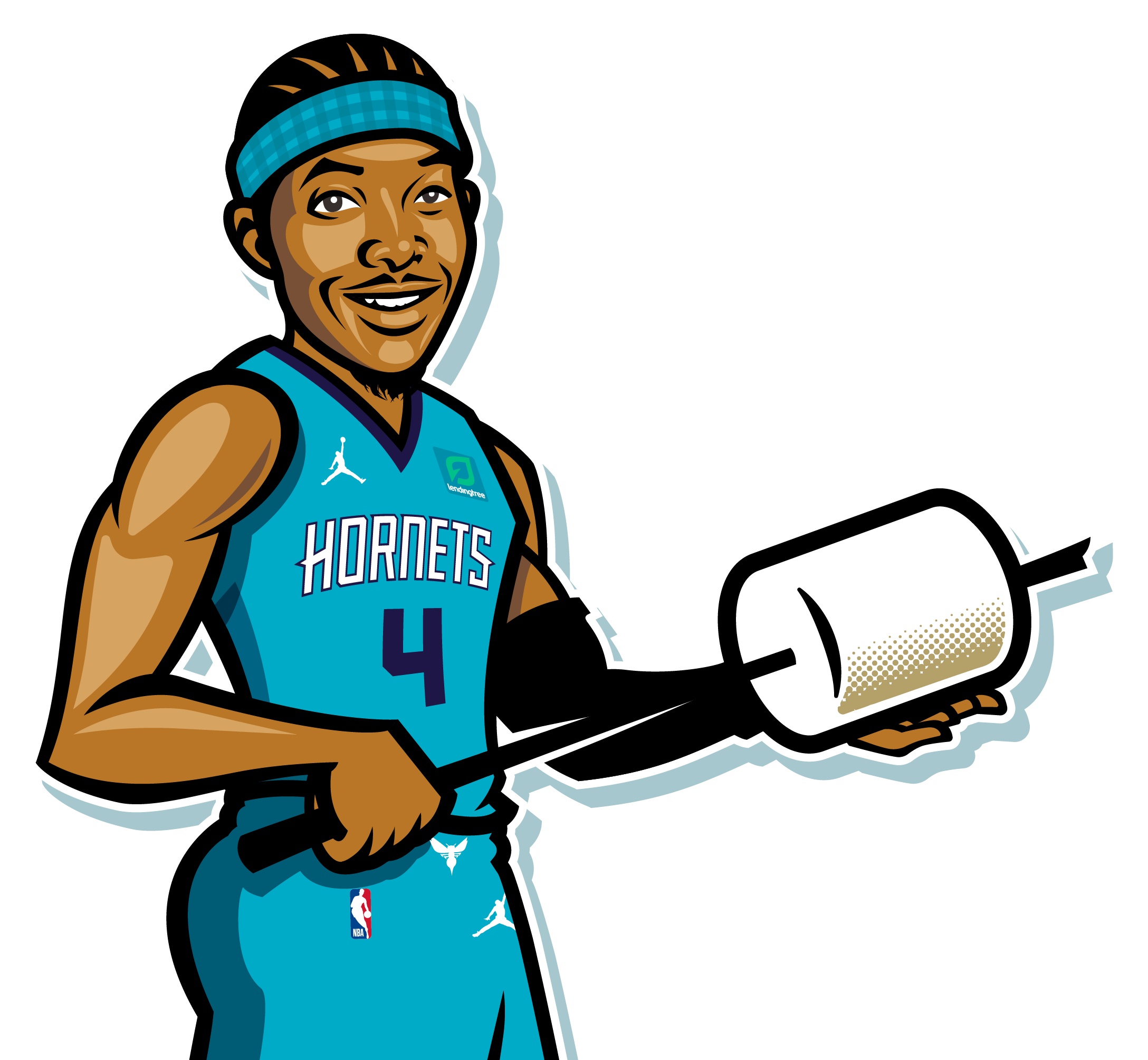 The Carolina Treat That Brings The
HEAT!
Serving
Sweet Dishes
Since 1995
New and
MOST-IMPROVED
Flavor
"Well he's playing with tremendous confidence. That young man has come a long way. He should be in the conversation for Most Improved [Player]. You go from a guy who was in the G League to where he is now to their leading scorer and kind of their go-to guy behind [Terry] Rozier. It's great to see from a coaching standpoint."
Obviously the shooting is really, really good, but I like his compete level. I think he is a very aggressive player on both ends of the floor. Obviously he has speed, but the shooting, I don't know whether he was watching Kemba [Walker] or where that came from, but he's tough in that pick-and-roll. If you don't go over, he'll make you pay..."
"Excellent. What a steal for Charlotte to get a kid – I know he's a former Player of the Year – but wasn't highly rated or whatever you want to call it coming out in the draft, but a kid that's a proven winner and has played at an elite level pretty much his whole career gets overlooked and then you see him continue to put in work and now he's second in the NBA in threes made behind James Harden. That statement alone is pretty powerful, so I'm happy for him. I'm happy for his success."
"They're putting the ball in his hands and allowing him to be the go-to guy. He's putting points on the board. He has really deep range, as far as his shot and his ability, being crafty and getting to the free throw line. That's a challenge because you have to get up on him but he knows how to draw the foul and create contact and get to the free throw line."
"[Charlotte's] guard play makes this another game that is scary because of guys like Terry Rozier and Devonte' Graham. I know it's relatively early, but Devonte' Graham has to be the leader for Most Improved Player. He's playing at a high level and those guys have the green light from the 3-point line."
"I've always been such a huge fan of Devonte'. The one thing that always stood out to me was his pace from day one. When he stepped in the building, he had great pace and poise. That's a skill. He's able to use it now to really get his shots off, which he's shooting the ball amongst the best. It's really fun to watch… I got a chance to be around him and see the work that he put in and the hard work is paying off..."
"Graham — a 6-foot-1 second-round pick who spent time in the G League last season — has been one of the biggest surprises in the NBA during the early portion of the 2019-20 campaign"
"He has looked the part of NBA starting point guard, with canny timing as a pick-and-roll distributor."
"Graham might be the season's happiest surprise…"
"For players, the lesson is never stop improving your game. You never know when the right opportunity is going to hit. Graham is living proof of that."
"Overlooked and overshadowed, Hornets' combo guard has been one of the NBA's biggest surprises so far this season"
"Graham is clearly a breakout player, perhaps the breakout player..."
"Graham has emerged with the fiercest appetite to prove he belongs. It's a testament to how comfortable he is being overlooked"
"Though college basketball fans will remember him from his time at Kansas, Graham has been like a meteor unexpectedly smashing into the league for NBA fans"
"Perhaps the NBA's most fearless scorer you never heard of"
New and
MOST-IMPROVED
Flavor
classic recipe with
massive
improvement